Ezekiel Elliott Returns to Eat Against Dallas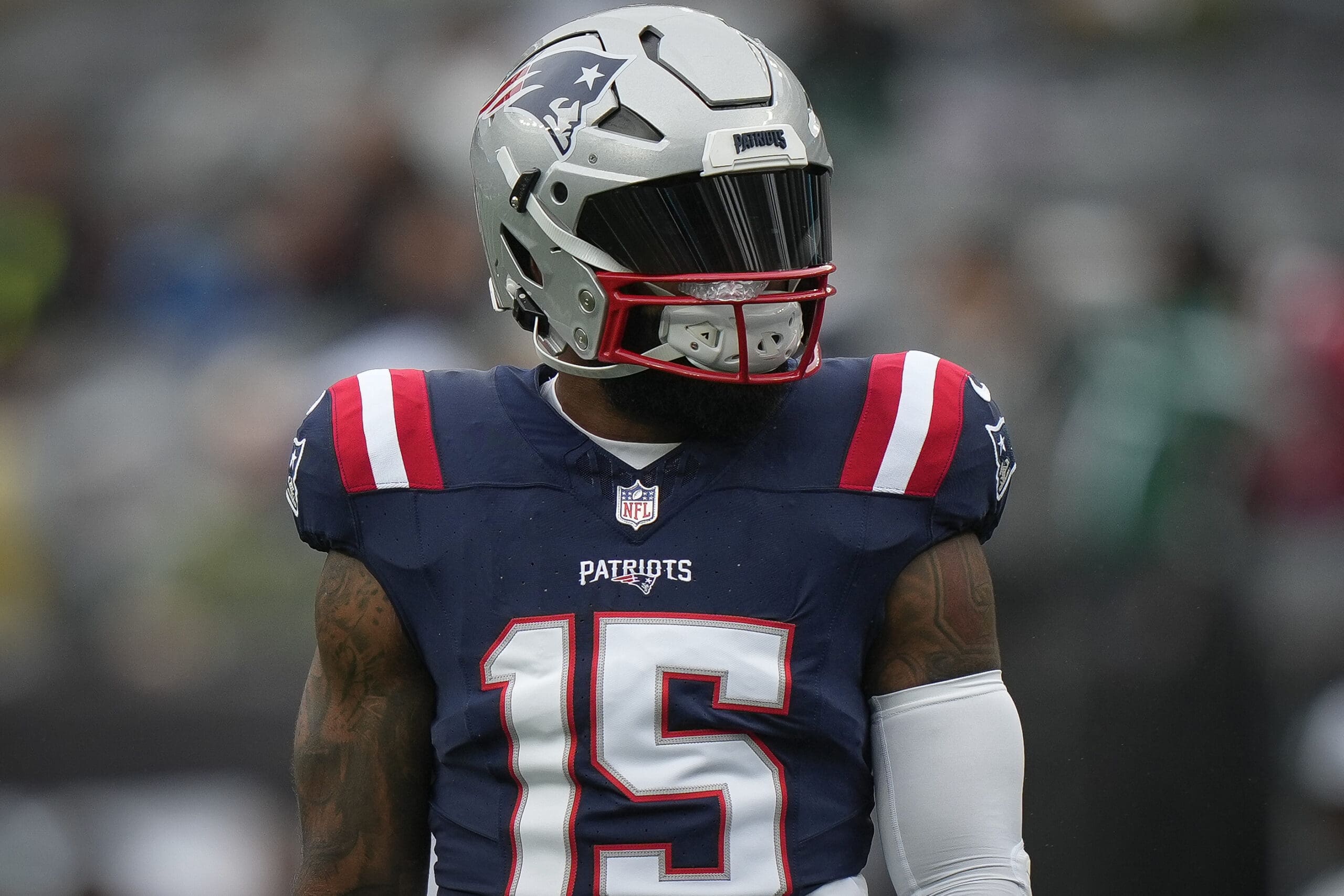 New England hasn't played a game in Dallas since 2015, but Patriots running back Ezekiel Elliott is very familiar with AT&T Stadium. After seven seasons as a member of the Dallas Cowboys, Elliott is currently in his first with the New England Patriots. In just his fourth game after departing via free agency, Elliott will be back in Dallas on Sunday.
With the fourth pick of the 2016 NFL Draft, the Dallas Cowboys selected running back Ezekiel Elliott out of Ohio State. Anytime a running back gets taken that high, expectations are nearly impossible to meet. Somehow Elliott managed to surpass very lofty expectations right out of the gate.
As a rookie, Elliott rushed for 1,631 yards and 15 touchdowns. It was the third most rushing yards and second most touchdown runs by a rookie in NFL history. He added another 363 yards and a touchdown receiving, leaving him just five yards short of 2,000 yards from scrimmage as a rookie. Only Hall of Fame running backs Eric Dickerson and Edgerrin James had ever reached the 2,000 yards from scrimmage as rookies, and Elliott missed a game.
In his sensational rookie year, Ezekiel Elliott picked up several impressive honors. In addition to winning the NFL rushing title, Elliott also made the Pro Bowl and was named first team All Pro. He finished second in Offensive Rookie of the Year voting to teammate Dak Prescott, despite finishing third in the NFL MVP voting.
After missing six games his second season, he returned as strong as ever in 2018. Elliott won his second rushing title, amassing 1,434 yards. The following year he rushed for 1,357 yards. He was named to the Pro Bowl following both seasons. Elliott remains one of only 15 running backs in NFL history to have over 5,000 yards rushing after only four NFL seasons.
From 2020-to-2022, Elliott remained very productive if not as dominant. He rushed for a combined 2,857 yards, and 28 touchdowns over those three seasons. He was a solid pass-blocking back, and red zone runner. By last season, however, Tony Pollard had emerged as a new primary rusher for the Dallas Cowboys. Pollard gained 131 more yards on the ground, with 38 fewer carries.
With Pollard set to take over as the number one back in Dallas, and Elliott scheduled for a $16.4 million cap in 2023, the Cowboys waived Elliott in May.
Ezekiel Elliott finished his tenure with the Dallas Cowboys having been an All Pro, twice an NFL rushing champion, and a three-time Pro Bowl selections. The only running backs ahead of him on the franchise's career rushing yardage and touchdown lists are Hall of Fame backs Emmitt Smith and Tony Dorsett.
So how will Elliott feel about getting ready in the visitors locker room on Sunday?
"It's going to be cool going back to Dallas. I spent a lot of time there. It's a lot of great times there. But out there you've got to keep the main thing the main thing. And that's going out there and getting better as a team, and going out there and getting another win."
Elliott certainly played a part in the Patriots first win of the season last weekend. He had 16 carrier for 80 in the victory over the Jets. After fumbling in the Patriots first game, and limited to just 13 yards (on five carries) in the second, it appears Elliott is feeling more comfortable in his new surroundings. Of course, finally having a healthier offensive line didn't hurt either. Obviously the more carries the better for a running back that has "feed me" tattooed across his stomach.
Now the hope is for Elliott to team with Rhamondre Stevenson and form the same formidable one-two punch for that Patriots, as Elliott and Pollard did last season for the Cowboys.
But at this point in his young New England Patriots career, Ezekiel Elliott has already embraced the Bill Belichick way of blocking out distractions. What is Elliott's main take away from going back to visit his former franchise on Sunday?
"I'm focused on going and winning a football game."