Patriots Daily: Jack Jones Rumor; PFN Jinx Broken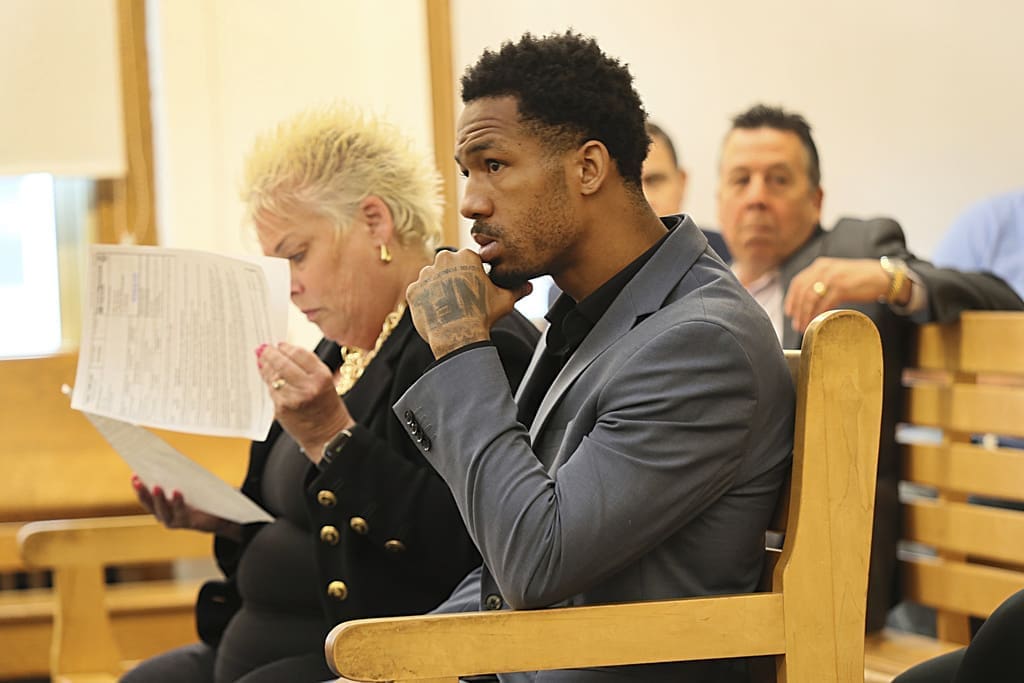 Nothing went smoothly for the New England Patriots on Sunday. They lost their game against the Washington Commanders, a team that seemed to be tanking at the NFL Trade Deadline. Team president Jonathan Kraft appeared to be caught on camera saying "we're not good enough" about his team. Then a rumor circulated on X about Patriots cornerback Jack Jones.
It was reported that Jones had "liked" a post in which an account called Pats & Sabres 2.0 / Silver Pants Truther tagged him. The post read:
"Yo @presidentjacc you really shoulda just pleaded guilty at this point"
This was in reference to Jack Jones offseason court case. Charged were dropped in exchange for pretrial probation and community service. Obviously, an athlete responding to a tweet (even by liking it) does not go unnoticed on social media.
LMFAOOOOO NO WAY pic.twitter.com/7A4B8K8ngD

— Pats & Sabres Nihilist 2.0 | Silver Pants Truther (@BuffaloSabres07) November 5, 2023
For his part, Jack Jones seemed to deny this occurred. While not addressing specifics, he posted: "Y'all say anything I ain't gone lie" after talk of his response spread.
Y'all say anything I ain't gone lie

— Jack Jones🏄🏽‍♂️ (@presidentjacc) November 6, 2023
So did Jack Jones like this tweet? If so, what did he think it meant? Jail is better than playing for the New England Patriots? Or better than barely playing (he didn't play until the second quarter and his snaps were noticeably down)? Tough to say, but another distraction is not something Jack Jones or the New England Patriots need.
In other news, Patriots Football Now is off the hook for any PFN Jinx. After three straight weeks of the top team in our NFL Power Rankings losing, the Philadelphia Eagles broke the streak on Sunday with a 28-23 win over the Dallas Cowboys.
Also in today's Patriots Daily: Vikings QB Joshua Dobbs leads unknown teammates to win; Giants QB Daniel Jones injured again; remembering the 0-9 New England Patriots, and more…
New England Patriots
Patriots Football Now – Commanders Takeaway Patriots Comeback Hopes
Patriots Football Now – Patriots President Jonathan Kraft: "We're Not Good Enough"
PFN+ – 2024 NFL Draft Preview: Top Quarterbacks; Will New England look to replace Mac Jones?
Patriots Football Now Poll – Did the Patriots make the right move (nothing) at the NFL Trade Deadline?
AFC East News
Yahoo! Sports – Buffalo Bills slip closer to .500 with Sunday Night Football loss
ESPN – Miami Dolphins QB Tua Tagovailoa shoulders blame for loss to Chiefs
Jet X – New York Jets RB Breece Hall has his uniform wish granted
NFL News
USA Today – Minnesota Vikings QB Joshua Dobbs didn't know his teammates names; still won
Yahoo! Sports– New York Giants QB Daniel Jones exits game with potentially serious knee injury
Yardbarker – Rookie QB C.J. Stroud sets record in victory vs. Buccaneers
Boston Bruins
Go over to our sibling site Boston Hockey Now to check out the great Boston Bruins coverage from Jimmy Murphy. and the BHN team. The NHL season is underway and there is plenty happening in the Bruins 100 Anniversary season.
Subscribe here or at BHN to get a subscription to both sites. Subscribers get bonus coverage such as NFL Draft scouting reports and weekly NFL Power Rankings. It also provides a completely ad-free experience on the sites.
Use code KELLEY10 and get $10 off a yearly subscription. That's less than $2.50/month!
Fun Fact of the Day
New England Patriots are currently 2-7. It is the first time since 2000 the team has started 2-7, but it is not the worst start in franchise history. That honor belongs to the 1992 New England Patriots, who began the season 0-9. The team finished 2-14 and selected QB Drew Bledsoe with the first overall pick in the 1993 NFL Draft. In fact, the Patriots had three worse starts than this one over a four-year span in the early 1990's:
1990: 1-8
1991: 3-6
1992: 0-9
1993: 1-8
Tweet of the Day
Today's Tweet of the Day comes from New England Patriots legend Julian Edelman (even if he is a few weeks behind Patriots Football Now)…
Draft research begins today. pic.twitter.com/MqYXAOxFQB

— Julian Edelman (@Edelman11) November 5, 2023