Meet the Newest New England Patriots: Bradley-King and Taylor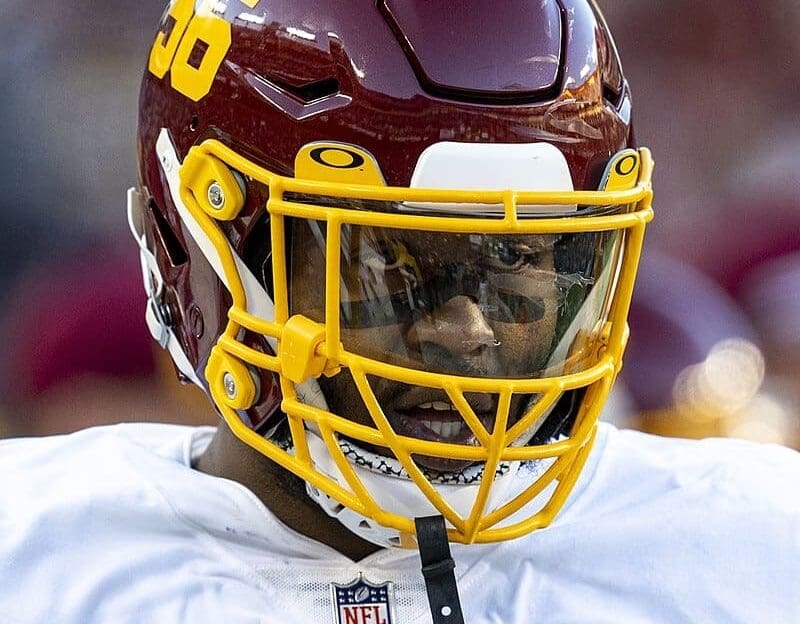 On Tuesday the New England Patriots brought in four NFL free agents for a tryout in Foxboro. Yesterday, two of those players signed with the Patriots. Both defensive end William Bradley-King and running back Patrick Taylor have been signed to the team's practice squad. To make room for the new additions, New England released two players from the practice squad: DL Manny Jones and WR T.J. Luther.
William Bradley-King
Bradley-King was a seventh round draft selection of the Washington Commanders in the 2021 NFL Draft. He had been with Washington until his release on Oct. 16, 2023. The next day he was trying out in New England, and one day later he was signed.
The 6-foot-3, 254 pound defensive end also played outside linebacker in college. For the Commanders, William Bradley-King appeared in only four NFL games during his tenure. He registered seven tackles and 0.5 sacks. He did not appear in any games for the Commanders this season, after being signed to their practice squad following final cuts.
After playing his first three seasons in college at Arkansas State, he transferred to Baylor for his senior season in 2020. He was a college teammate of New England Patriots WR Tyquan Thornton while at Baylor.
The New England Patriots will play the Washington Commanders on November, 5.
Patrick Taylor
New England looked to add more depth at running back with the signing of Patrick Taylor. After going undrafted in the 2020 NFL Draft, Taylor signed as a UDFA with the Green Bay Packers. He had been with the Packers until his release last week. The New England Patriots would have some familiarity with Taylor after the two teams held joint practiced in the preseason.
At 6-foot-2 and 217 pounds, Taylor had been described by one NFL Draft report as being "built like a comic book hero." The Memphis University product has bounced between the Packers active roster and practice squad over his three NFL seasons. He has appeared in 28 NFL games, including four this season. Most of his playing time has come on special teams, where he will likely be asked to contribute if he hopes to be elevated to the New England Patriots game day roster.
Patrick Taylor forces his way in the endzone for the touchdown 🙌

Packers down 2 early in the 4th quarter 👀pic.twitter.com/zlwXZgiwz6

— Packers Nation (@PackersNationCP) January 9, 2022